Performance Gallery
This slideshow requires JavaScript.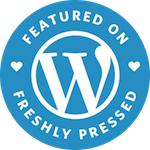 Get in Touch!
Got something to say? Email Cushion Cut directly!
Facebook
Pages
Recent Posts
Categories
You send a nice handwritten note to someone along with your card - they don't respond but do add you to a mailing list. Jerk move or nah? 1 month ago
Help! I need a monologue, stat. Read any good plays lately? 1 month ago
Follow @itsmejanielee
Across the Web
Hi! I'm Janie, and I'm nacho average lil mama. If I were a sentence, I'd include the phrase "not only...but also." You've heard of work-life balance. Take that and add a few facets.
I'm reading…
The T
Personal Secretary
Search