This post is password protected. Enter the password to view comments.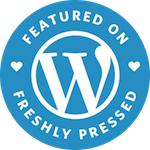 Get in Touch!
Got something to say? Email Cushion Cut directly!
Facebook
Pages
Recent Posts
Categories
Error: Twitter did not respond. Please wait a few minutes and refresh this page.
Across the Web
Hi! I'm Janie, and I'm nacho average lil mama. If I were a sentence, I'd include the phrase "not only...but also." You've heard of work-life balance. Take that and add a few facets.
I'm reading…
The T
Personal Secretary
Search